Feature Settings Check – Download of Compressed Malware » AMTSO
zip and zipx pass after I add zipx extension. jar is pass. Pass means Alert dialog w Quarantine.
7zip, winrar, targz, ace, cab, lzh, rar-sfx and zip-sfx = fail...after adding their extensions (targz added also as tgz).
Fail means no Alert dialog.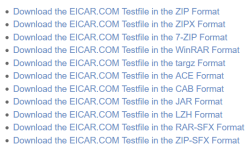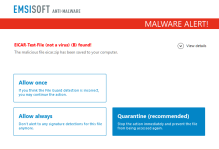 Um, is there a way to make fail extensions pass?
Thanks
Last edited: