Level 5
Thread author
Verified
Well-known
THREAT PREVENTION HOME

Unique Threat Prevention of the Most Advanced Ransomware Viruses, Spyware and APTs
Unique Traffic-based Malware Detection and Blocking BEFORE it reaches your PC
Multi-layered, AI powered protection
Secures your web-browsing
Secures your online banking and payments
Phishing protection
Stops cybercriminals from extracting personal data
Blocks Data Leakage
Automatically updates your apps to close security holes in your PC
Installs your favorite software securely and conveniently

NEXT-GEN ANTIVIRUS HOME

Firewall integration
Next-gen Antivirus
Local Signature / File-based Scanning
Real-time Cloud Scanning
Sandbox and Backdoor Inspection
Heuristic / Behavior-based Scanning

PREMIUM SECURITY HOME

All features from:
THREAT PREVENTION HOME
NEXT-GEN ANTIVIRUS HOME

HEIMDAL FREE

Software Updater for Windows PCs

Stop worrying about your updates and free up time for other things. Heimdal Free updates your exposed applications automatically and eliminates vulnerabilities used in cyberattacks.
v
3.3.4
is out, no changelog so far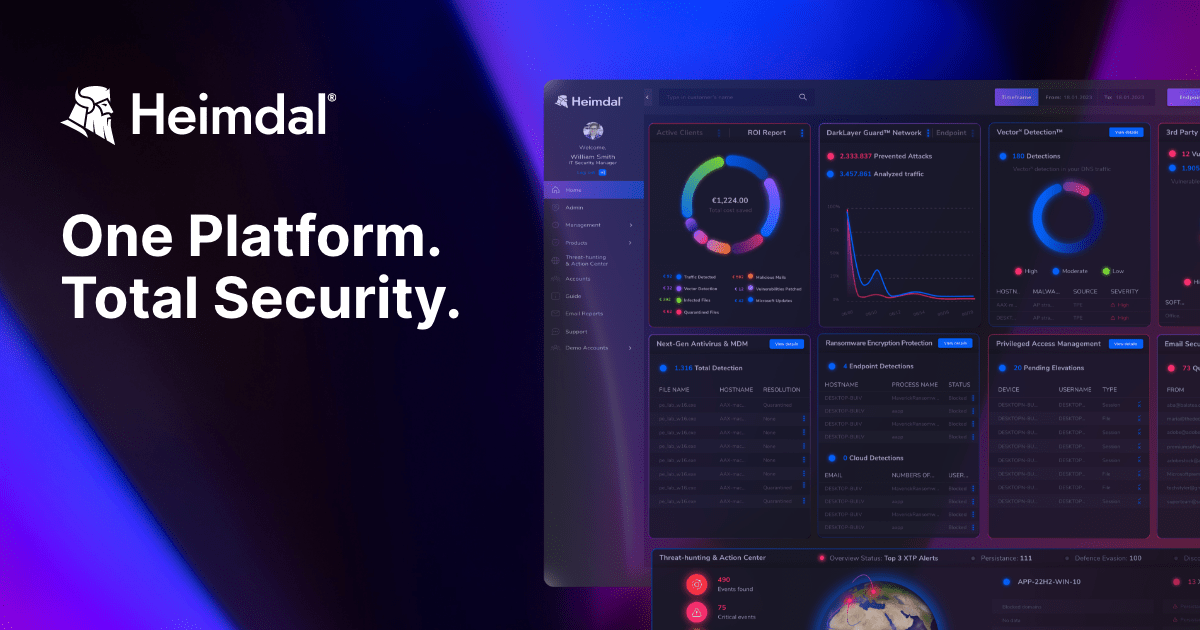 Heimdal® combines threat prevention, patch management, access management, antivirus and e-mail security into a single platform that simplifies IT operations.

heimdalsecurity.com