Level 85
Thread author
Verified
Honorary Member
Top Poster
Content Creator
Malware Hunter
Well-known
Today marks the day when Intel Arc Alchemist officially enters the dedicated graphics card fray, turning this two-pony race into a three-way battle for supremacy. Or at least, that's the story we'd like to tell. Instead, we're getting the first full description of Intel's Arc A-Series mobile GPU lineup, with the first laptops sporting the new GPUs slated to arrive in April. But desktop users need not worry: Arc graphics cards for desktops are still coming, just not first. If you're not up to speed on Arc, we'll recap some of the details, but our main

Arc Alchemist hub

contains more low-level details.

Similar to its CPU stack, Intel's Arc Alchemist will have multiple tiers of performance: Arc 3, Arc 5, and Arc 7. The various models will be based off two chip designs, one with up to 96 Xe Vector Engines (XVE) and the other with up to 512 XVE. Note that XVE is the new name for what was formerly called an EU (Execution Unit), though the new XVE makes plenty of changes and certainly warrants a change in name.

The smaller chip is called ACM-G11, and it will launch first, with laptops expected to arrive shortly using the new Arc 3 branded GPUs. ACM-G10 uses a significantly larger chip and Intel expects laptops using the Arc 5 and Arc 7 GPUs to arrive by early summer.

In most respects, ACM-G10 has four times the hardware of ACM-G11: 4X the Xe-cores, ray tracing units, and L2 cache. The memory subsystem however is 2.67X as wide, with a maximum 256-bit bus compared to a maximum 96-bit bus on the smaller chip, and the PCIe slot interface is twice as wide at x16 vs. x8. The media and display capabilities meanwhile are equivalent between the two GPUs, so all Arc graphics solutions will have the same dual Xe Media Engines (MFX) and four display engines.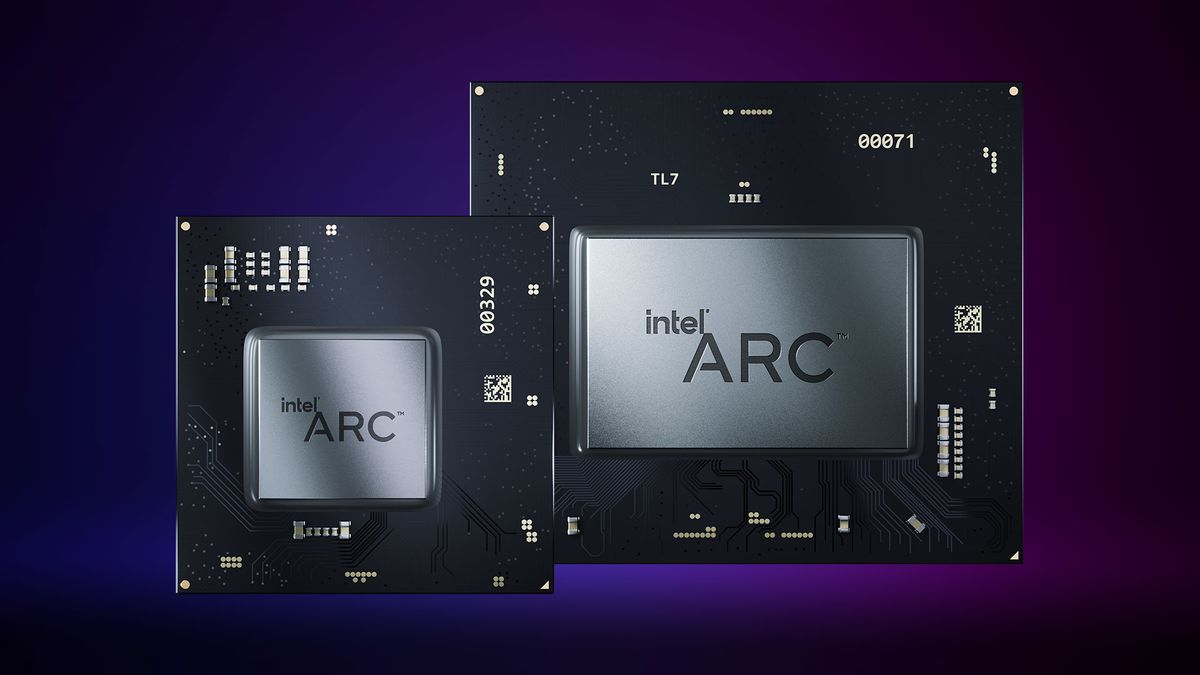 Desktop GPUs still coming at a later date
www.tomshardware.com