We are currently aware of a scam site that tricks users into downloading dubious software, through aggressive and deceptive advertising.
To stay safe, we recommend that you bookmark our site:
Beware of Fake sites and Scammers!
Enigma Software Group entails the use of "malwaretips (dot) org" to capture users to their website and download dubious software called SpyHunter. Please be careful when clicking links for Self-Help Malware Removal Guides on any search engine (Google, Bing, Yandex etc).
​
For more information about SpyHunter, visit (Bleeping Computer post) and (Microsoft Answers: Beware of "fake" Malwaretips site).
What does MalwareTips.com look like?
Visitors can help themselves by visiting the MalwareTips Blog for Self-Help Guides on Malware Removal. For assisted Malware Removal with an Expert, you can register to the forum.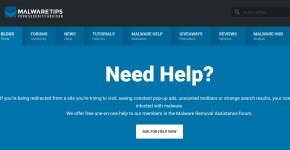 MalwareTips.com is a Community Forum for members to join in.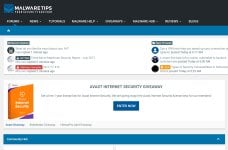 Scam website owned by Enigma Software Group ("malwaretips (dot) org").
Users clicking on this scam site will be prompted to download "SpyHunter" software, which is known to be unsafe.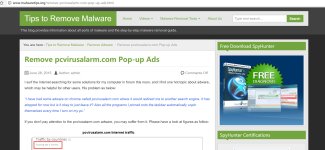 Take care whilst browsing the Internet, and precautions to protect your online privacy and security.
Last edited: