Administrator
Thread author
Verified
Staff Member
Well-known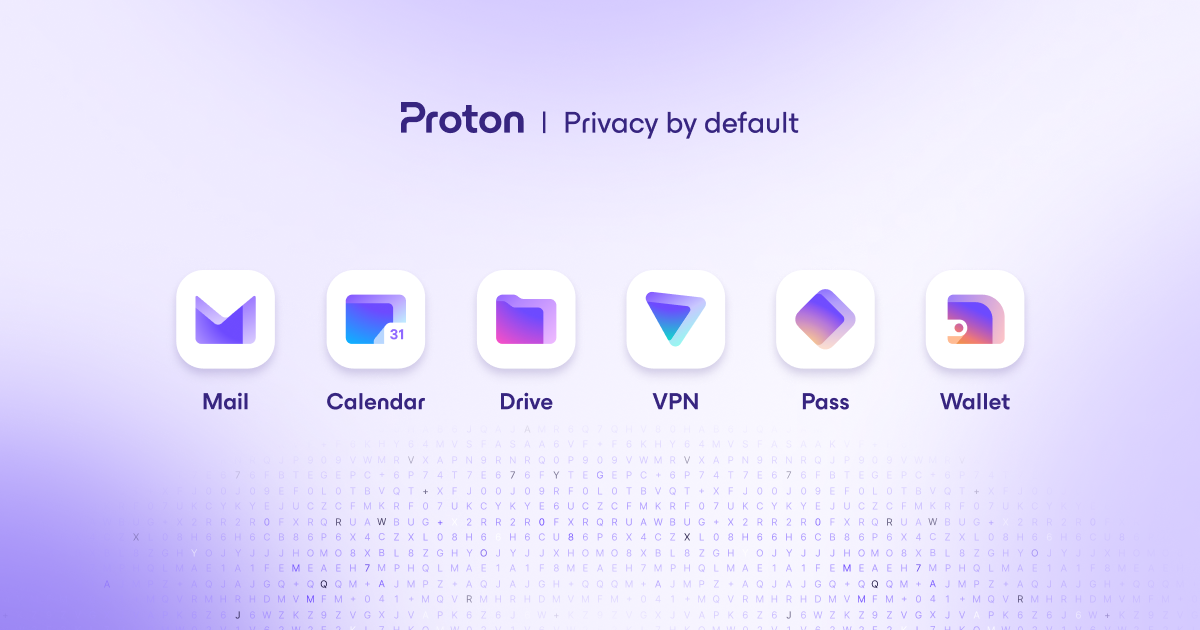 Terms of service for using the proton.me website and your Proton Account, including Proton Mail, Proton Contacts, Proton Calendar, and Proton Drive.

proton.me
Dear Proton community,

We're writing to inform you that we're updating Proton's Terms and Conditions and Privacy Policy. Below, you can find a summary of the main changes. As part of this update, we have made a formatting change to make our privacy policies easier to navigate as the number of Proton services continues to grow.

Proton privacy policies (which are included as part of Proton's Term and Conditions) have been split by product, so it is easier to see which policies apply to which product.
There are no significant changes to Proton's privacy policies beyond this change in formatting.
Proton VPN's terms and conditions were previously a separate document that was largely a duplicate of Proton Mail's terms and conditions. These two documents are being combined to streamline the agreement for users of both services.
Previously, Proton had a 99.95% uptime Service Level Agreement (SLA) that was only available for Proton Business users. With our new Term and Conditions, we are making this available to all paid users.
Together with the SLA change, we're also making an update to our dispute resolution policy, including requiring individual arbitration for all disagreements (with certain outlined exceptions) and excluding class, representative, and collective claims.
Proton has started to roll out live chat support (starting from Proton VPN) and we have also updated our privacy policy to cover live chat support.

For existing users, these updated terms will go into effect on July 26, 2023. By continuing to use our products after July 26, 2023 or declining to delete your account by July 26, 2023, you accept the updates to the Terms effective as of June 26, 2023. These changes and all other changes are now reflected in our updated Terms and Conditions which can be reviewed at the link below.
Original
Reddit
or
Updates to Proton's Terms and Conditions : r/ProtonMail
---
What is
https://www.consumerreports.org/mandatory-binding-arbitration/forced-arbitration-clause-for-concern/
Opt-out Template:
Arbitration Opt-Out Notice.txt | Proton Drive
From user thread
Reddit
or
Opt-out of the new Proton arbitration and class action waiver using this template : r/ProtonMail
Update from Proton Team:
There seems to be some misunderstanding about this, so we'll share some further information (with the usual disclaimer that this is not legal advice).

-Proton's legal jurisdiction is Switzerland, where class actions are not permitted in the first place.

-Proton's updated ToS does not change dispute resolution for users outside of the US.

-Even for US users, Proton's updated ToS also does not remove your existing right to bring a claim against Proton in Swiss court (so you are not forced into arbitration).

-Recognizing that some US users might not want to bring a claim in Switzerland, our updated ToS adds the possibility to arbitrate in the US.

-We are wary of US courts having jurisdiction over Proton as it gives the US govt leverage. We suspect many of you are too, which is why people care about Proton being Swiss. Therefore, while Proton agrees to permit arbitration in the US, we don't by default permit proceedings in US court.

-US users don't need to opt-out to preserve your right to have your claim settled in a Swiss court.

-And for non-US users (which are the majority of Proton users), there's no material change here compared to the previous ToS.