Level 74
Thread author
Verified
Honorary Member
Top Poster
Content Creator
Well-known
Microsoft

revealed

its future plans for Skype, the communication service that it

acquired in 2011 for $8.5 billion

. The next version of Skype will be "improved, faster, reliable, and super modern-looking" according to Microsoft.

Skype's Web version will support all browsers, according to Microsoft. Skype for the Web does not support several web browsers currently, including Mozilla Firefox.

When you visit

Device not supported

right now in Firefox or another unsupported browser, you get the the

"browser not supported" prompt

and the suggestion to either use Microsoft's own Edge browser or use Skype for the desktop.
The future Skype

Microsoft's announcement on the official Skype blog is a long read. Here are the most important changes coming to the next version of Skype:

Familiar interface with a modernized look. Theme refreshes.
Skype users find themselves on the main view during calls.
All participants will be visible, even if they don't share video.
Performance improvements: 30% on the desktop, 2000% on Android.
Options to disable video stream and to hide audio-only participants in the calling stage.
Upgraded chat headers, group avatars, fluent icons.
Meet Now integration to create and join Skype calls without need to sign-in, create an account or have the Skype app installed.
Previews of join links.
Office Lens functionality on Android and iOS.
TwinCam feature to add other devices as secondary cameras to Skype.
Customization of notification sounds.
In-call reactions redesign and support for "super reactions".
Microsoft teased the future version of Skype in an announcement, promising that Skype for the Web will support all browsers and come with many improvements.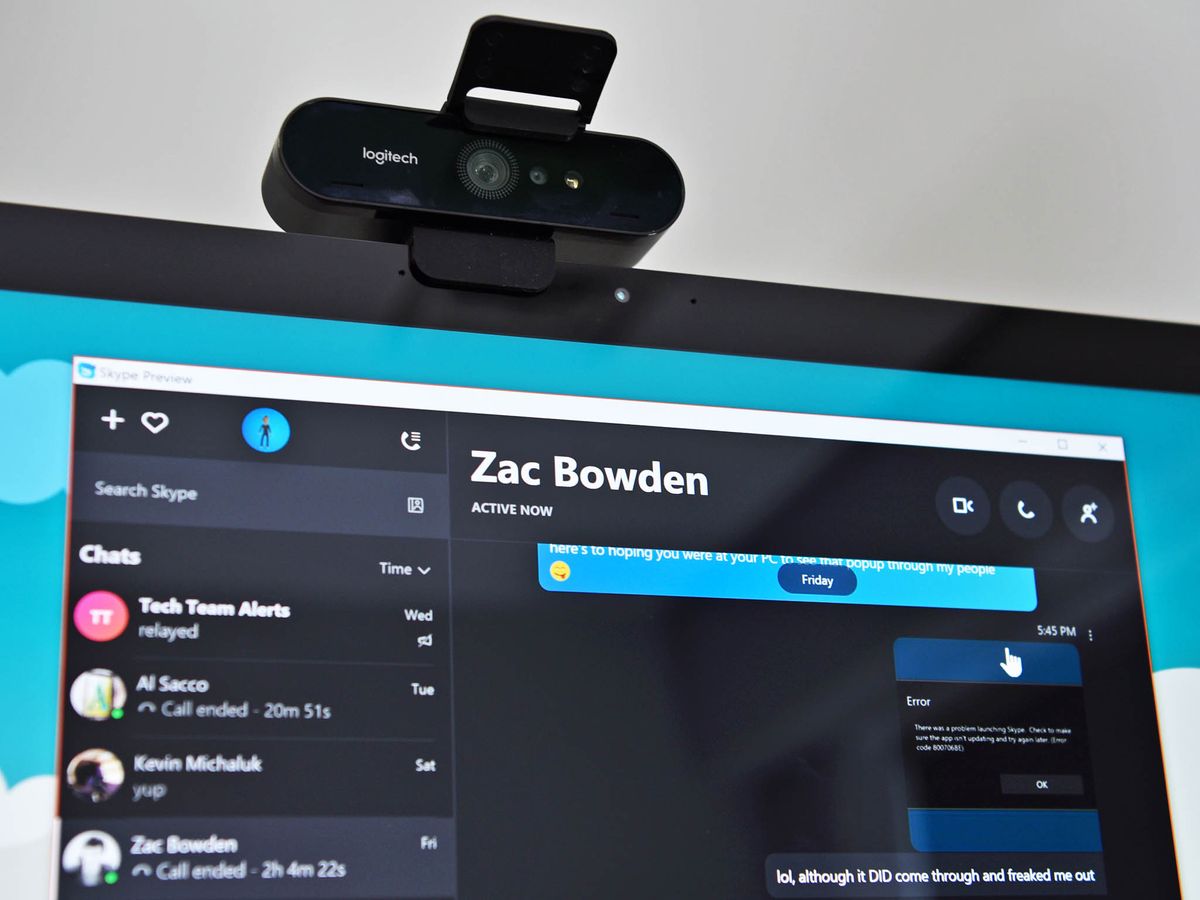 Tell me if you've heard this before: A future update to Skype will make the app faster and better looking.

www.windowscentral.com
Last edited: