I have two hollow process svchost.exe files running from the syswow64 folder! If I visit any antimalware website or antivirus website the web browser closes automatically!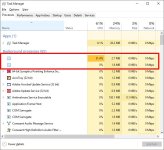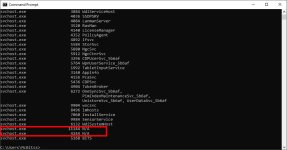 Attached the screenshots of those two processes running. From terminal and task manager.
Operating System

Windows 10
Infection date and initial symptoms

21st of May 2018. High CPU usage and web browser closes when visiting antimalware and antivirus websites.
Current issues and symptoms

The issue still remains the same. But I can stop the processes from task manager by ending the task. After sometime they automatically reappear.
Steps taken in order to remove the infection

Windows Defender Scan yielded no malicious items. I ran zemana antimalware it detects two hollow processes but after repair they still appearing in the task manager. Ran latest MBAM it also did not detect anything. When these two processes are running I am not able to run any anti malware or anti virus applications.