Level 30
Verified
Content Creator
Disabled IPv6, Telemetry, WSH, some services. Removed Powershell, Windows features except NET Framework.
I limited apps to connect only to their retrospective IPs to avoid malicious redirects, like in the CCleaner's case.
So svchost and store can only connect to their IPs, the same goes for AV, discord, cloud, email, steam, etc.
Browser is allowed to connect via HTTPS/QUIC, Steam is forced to use HTTPS, emails are in plain txt.
I use PatchMyPC/DriverEasy to keep software/drivers updated +
Softpedia's Notifier
for the rest.
Anti-ransomware - backup folder - denied access to SYSTEM, Users permissions are set to read only.
I turn off PC with Wise Cleaners + tweaks, to remove startup entries/policies and to restore my settings.
Browser's cache, Desktop, Downloads and Temp folders are stored in the RAMDisk, where malware likes to hide.
In case of an emergency (ransomware) I can hit Reset and Windows will boot with all those reset to the previous state.
uBlock Origin Filters
Windows Firewall Rules
Windows Services Running
Windows Calm Edition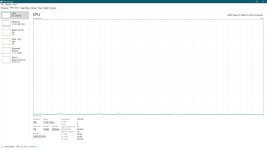 Last edited: