Moderator
Thread author
Verified
Staff Member
Malware Hunter
Well-known
Wi-Fi 6E products are available to consumers today, but you probably wouldn't know it if you looked around the average household. Although supporting gear rolled out over the past couple of years, component shortages, satisfaction with Wi-Fi 6, and the impending arrival of Wi-Fi 7 have led many to overlook the latest wireless standard. Netgear is trying to make adoption easier by announcing a USB adapter that brings Wi-Fi 6E to supporting systems via a USB 3.x Type-A connection.

Netgear's

Nighthawk AXE3000 WiFi 6E USB 3.0 Adapter (A8000)

announced Wednesday works with laptops and desktops. According to the San Jose, California-based company's announcement, it supports the 2.4 GHz band at up to 600 Mbps, the 5 GHz band at up to 1,200 Mbps, and the 6 GHz band at up to 1,200 Mbps.
Of course, you won't be able to make the most of the adapter without a Wi-Fi 6E router. And you won't be able to use Wi-Fi 6E on a Mac.

Wi-Fi 6E is a boost over Wi-Fi 6; it leverages the 6 GHz band in addition to the 2.4 and 5 GHz ones for less congestion and lower latency. However, shorter wavelengths mean it maxes out at shorter distances, especially if obstructions, like walls, come into play. Your performance will also rely on the max speeds you can get from your Internet provider.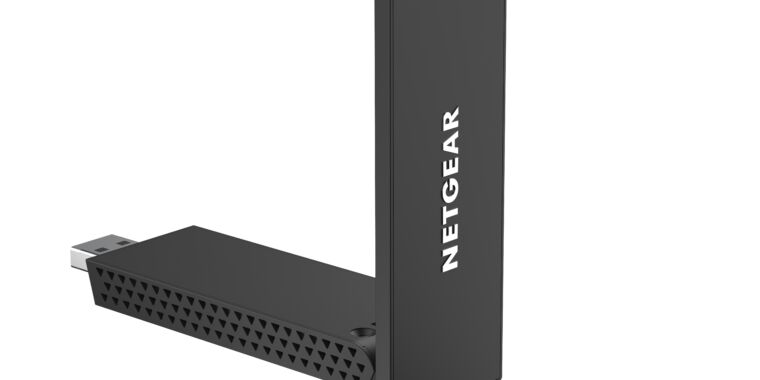 $90 adapter makes Wi-Fi 6E adoption slightly easier.

arstechnica.com