Level 33
Verified
Top poster
Well-known
What I have always thought was so cool about Japanese series is that they are so wonderfully theatrical.
I wasn't interested in Japanese Spider-Man because it is a character for infants.
However, when I looked into the process, I was surprised to find that it had a great influence on otaku culture in Japan.
The history of the Power-Rangers giant robot begins with the Spider-Man robot. Marvel imported Japanese robot animation in exchange for Spider-Man. It was before Japanese otaku culture became widely known.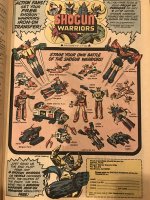 If Spider-Man hadn't piloted the robot, Japanese otaku culture might have gone in a different direction.