Level 61
Thread author
Verified
Top poster
Content Creator
I have just tried ZorroVPN for the past days and below are my views. FI, I'm not using it for torrenting, online gaming or for heavy downloading type. Privacy and anonymity are my primary concerns
The website is here
Anonymity on the Internet - ZorroVPN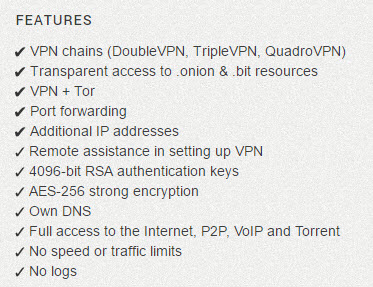 Review at That One Privacy Site
That One Privacy Site | ZorroVPN Review
Some other reviews on the net
ZorroVPN Review and Test Results 2017 (Plus Discount!)
ZorroVPN Review 2017
ZorroVPN
What I like
1) Supports multi-hop(up to 4 user selectable servers) chain.
2) Can connect multi-hop VPN chain to Tor
3) Can connect proxy before and after VPN
4) Multi-hop doesn't require a browser extension so suitable for use with browsers like Brave and Epic Privacy Browser which does not accept extension installation.
5) Have on-the-fly IP address switching.
6) 5 simultaneous connections.
7) Has warrant canary.
8) Use OpenVPN with AES-256 and RSA-4096.
9) Has DNS leak protection(implied using VPN provider's DNS server with 127.0.0.1 in Windows Preferred DNS setting) and use own servers and VPS/cloud servers.
10) Kill Switch - If using default Windows firewall or another 3rd-party firewall compatible and working with Windows firewall side-by-side then Kill Switch requires setting in default Windows firewall. If a 3rd-party firewall(incompatible with Windows) is used, then disable Windows firewall, have Kill Switch setting in Windows and allow access internet only over VPN connection.
11) None of the DNS servers tested so far connects to Google Public DNS
12) Can change DNS servers in Viscosity software
13) Communication to the DNS server is already encrypted with the VPN and DNS is on the VPN server.
14) Can get a free license of Viscosity from ZorroVPN if you sign up with them for more than a month. Also, can use the free Open Source "OpenVPN" app in place of the paid Viscosity.
15) Animated icon showing connection status on system tray
16) Can check server's status at website
17) Accepts anonymous payment like Dash, Zcash, Monero and Litecoin.
18) Very great email support and available with chat too.
19) May get free trial if you request from them.
20) ZorroVPN confirmed NOT using fake server locations.
21) Many countries to choose from even if you eliminate those 5/9/14-eye countries and those having data retention law and internet censorship
22) Pretty detail internet traffic display(graph and data) and customization settings for VPN
23) No log
24) VPN costs $10 per month for yearly subscription
What's not
1) Needs 3rd-party paid app like Viscocity to work and setup is a bit tedious.
2) Needs to download config files before starting.
3) Sign up requires email address.
4) Use of VPS/cloud servers can be slow, unreliable and insecure.....so far for net surfing it's ok for me.
5) No server load map
6) DNS servers do NOT support DNSSEC. ZorroVPN is considering support for this
7) Expensive...maybe to some.....but consider the pros
I'll likely to subscribe for it
Last edited: