Level 62
Thread author
Verified
Helper
Top poster
Content Creator
Well-known
Introduction
This is a short fact sheet for our Business Main-Test Series, containing the results of the Business Malware Protection Test (March) and Business Real-World Protection Test (March-April). The full report, including the Performance Test and product reviews, will be released in July.

To be certified in July 2021 as an "Approved Business Product" by AV-Comparatives, the tested products must score at least 90% in the Malware Protection Test with zero false alarms on common business software, and at least 90% in the overall Real-World Protection Test (i.e. over the course of four months), with less than one hundred false alarms on any clean software/websites (and with zero false alarms on common business software). Tested products must also avoid major performance issues (impact score must be below 40) and have fixed all reported bugs in order to gain certification.

Please note that the results of the Business Main-Test Series cannot be compared with the results of the Consumer Main-Test Series, as the tests are done at different times, with different sets, different settings, etc.
In business environments, and with business products in general, it is usual for products to be configured by the system administrator, in accordance with vendor's guidelines, and so we invited all vendors to configure their respective products.

Only a few vendors provide their products with optimal default settings which are ready to use, and did therefore not change any settings. Cloud and PUA detection have been activated in all products. We currently do not include any PUA in our malware tests.

Please keep in mind that the results reached in the Enterprise Main-Test Series were only achieved by applying the respective product configurations described here. Any setting listed here as enabled might be disabled in your environment, and vice versa. This influences the protection rates, false alarm rates and system impact. The applied settings are used across all our Enterprise Tests over the year. That is to say, we do not allow a vendor to change settings depending on the test. Otherwise, vendors could e.g. configure their respective products for maximum protection in the protection tests (which would reduce performance and increase false alarms), and maximum speed in the performance tests (thus reducing protection and false alarms). Please not that some enterprise products have all their protection features disabled by default, so the admin has to configure the product to get any protection.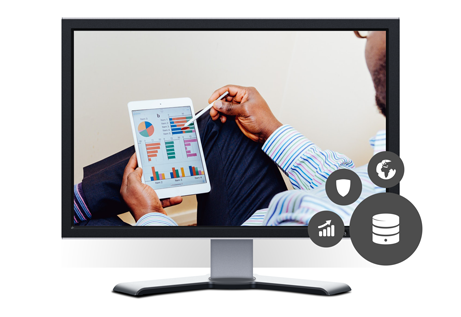 The Business Security Test March-April 2021 - Factsheet covering results of our Enterprise main-test series has been released.
www.av-comparatives.org