ForgottenSeer 69673
Thread author
I have been messing around a bit with this Program and it seems pretty easy to use. I don't think it is still being developed but I'm not sure. I would like to see someone test it on a malware Pack. Maybe just start out with the policy listed here.

Download Simple Software-restriction Policy for free. Control which folders programs can be run from. A software policy makes a powerful addition to Microsoft Windows' malware protection. In particular, it is more effective against ransomware than traditional approaches to security.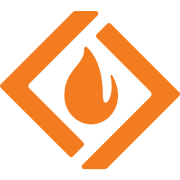 sourceforge.net
The User Manual in the GUI doesn't work but this link does.
To enforce the policy, just delete the semicolon.
I would suggest making a copy of the config ( ini ) file in case you want to go back to default.
If you click the Unlock button, you get 30 minutes to install your software. The Config file is pretty easy to follow.
Shadowra? wink wink
;
FileExtensions=A3X,BAT,CHM,CMD,COM,CPL,CRT,EXE,HLP,HTA,INF,INS,ISP,MSC,MSI,MSP,MST,OCX,PIF,REG,SCR,SHS,JS,JSE,VB,WSC,APPLICATION,XPI