Level 27
Thread author
Verified
Top Poster
Well-known
"Intel's decision to adopt a hybrid x86 architecture was risky, but despite the early hiccups with Windows 10, the performance that we've seen today shows it has paid off. The Alder Lake processors mark a massive generational leap forward for Intel in nearly all facets, including gaming, performance in lightly- and heavily-threaded work, power consumption, and platform connectivity options."

"The Core i9-12900K delivers incredible levels of threaded performance, often rivaling or beating the Ryzen 9 5950X, but at a much lower price point. That type of performance will pay off in all manner of productivity applications, and if you're looking for snappy performance in lighter fare, it's also the uncontested leader in x86 single-threaded performance. "

"We would typically shy away from recommending the Core i9-12900K until we had a chance to evaluate the Core i7-12700K, but Alder Lake marks the return of meaningful segmentation between the Core i7 and i9 lineups. With an additional four efficiency cores and class-leading gaming performance, the Core i9-12900K is a good choice for a Windows 11 system."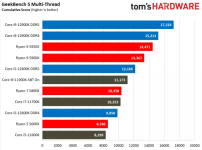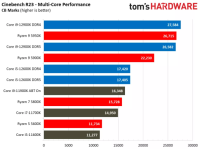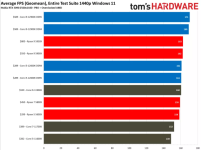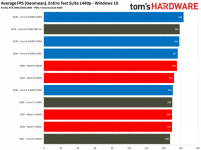 Intel is back again!
Last edited by a moderator: