Level 66
Thread author
Verified
Top Poster
Content Creator
OK let's start with tech devices
1) 5G and Smartphones
5G still not available in my country yet probably mid to third quarter will launch. Even then it won't be countrywide for starter. So no need to buy 5G smartphones for now I have the following 4G phones
a) Samsung Galaxy Fold - SD855 with 12GB RAM and 512GB storage 4380mAh battery
b) Asus ROG Phone 2 - SD855+ with 12GB RAM and 512GB storage
c) Huawei Mate 20X - Kirin 980 with 6GB RAM and 128GB storage. Still a very fast set.
Will give the current/upcoming processors (Kirin 990/SD865) a skip and instead to focus on newer upcoming SD875 and Kirin 1000(or 1020) likely to debut third quarter this year
2) Laptop
Still waiting for my dream 15inch 16GB RAM 512GB storage touchscreen OLED Icelake CPU Core i7 laptop with 10 hrs or more battery life and less than 2Kg in weight.
My MS SP4 just died on WiFi recently and the screen almost peeled off from its base. Can see the electronic components inside. My MS SP3 is even older.
So far only business laptops like the MS Surface Laptop 3 and DELL Latitude 9510 (2-in-1) nears my expectations. Too bad MS Surface Laptop 3 comes with only 1xUSB-A and 1xUSB-C (no TB) ports and battery life is up to about 9 hrs. The DELL Latitude 9510 (2-in-1) has a battery life of up to 30 hrs but only in FHD resolution. It comes with a plethora of ports (USB-C with TB, HDMI etc). Both are Icelake Core i7, touchscreen and weighs less than 2Kg. The MS Surface Laptop 3 is available now for purchase whilst the Dell Latitude will be available coming March.
I'll wait for next week CES 2020 to see other available options
3) WiFi 6 (or 6E) Router
According to the last October test report below
We take a look at how five Wi-Fi 6 routers perform with a Wi-Fi 6 client.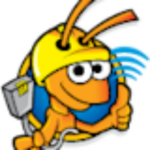 www.smallnetbuilder.com
Many WiFi 6 routers still have key features (OFDMA, AX MU-MIMO, Target Wake Time (TWT)) not enabled. Don't be taken in by what's being printed on the box for missing features will come later through firmware update.
Hmmmm......... WiFi 6E running on 6GHz bandwidth ....... something to reconsider here
Guess just have to wait a bit longer
4) Health Watch
Not so much on smartness or fitness but on health features as my age catches up. Targeted are
a) Asus Vivowatch SP
b) Pollix Watch (still on Indiegogo crowd funding)
c) Microwear SG2 (comes with less of the below features)
Basically, they come with the following features
ECG
PPG
SpO2
Blood Pressure
Heart Rate
Atrial Fibrillation
HRV(Heart Rate Variability)
Sleep Apnea
Fatigue
Meditation
Stress
.....and other fitness and smart features
5) Personal Front
Will be going for cataract operations for both my eyes. Starting later this month and, hopefully, can complete by March.
Also, hopefully, can jog again after injured my both knees since last November. Target date to restart jogging is mid February
Last edited: