Hey guys,
With the new themes that were announced today (
Feedback - The New MalwareTips Style (2017)
), we've enabled a new feature called "Covers" for members that have 100 posts or more. The size is limited to 77kb, which should be more than enough.If you image is larger than this size, you can convert it to a jpeg or use an online image compression tool (
Kraken.io Image Optimizer
).
The Cover feature supports "Drag and drop" to adjust your image.
To use this new feature, go to your
Profile Page
, and click on the "Cover Editor" button. Upload your image, click
Save Changes
and you're done.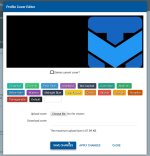 This feature is meant to be used with our new 2017 layouts.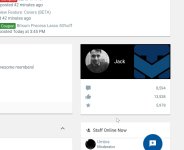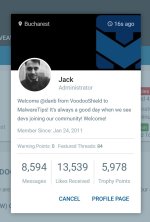 Some examples (
@pablozi
,
@BoraMurdar
,
@Der.Reisende
):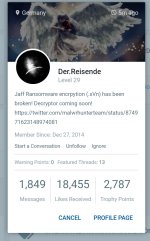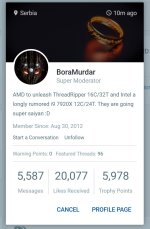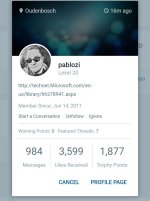 The members who have less than 100 posts can use different colors as covers, however they cannot upload images.
The standard forum rules apply for this new feature. More specifically:
Avatars/Covers must be in good taste. This means no vulgar or violent images, pornography, or profanity. Avatars/Covers that are found to be inappropriate will be removed at the discretion of the staff.
No commercial advertising and spamming.
"Trolling" is a big, messy term, but we know what trolls are and we won't tolerate it. If you're abusing the good conversations here at MalwareTips, we will take your comments and posts down. This includes taking a thread off-topic, by the way.
No blatantly juvenile toilet humor. Simple rule. Moderator's judgment applies here.
FYI, we have a new Warning system in place, which will automatically ban the members that have 3 Warnings, so please respect the forum guidelines.