Level 44
Thread author
Verified
Helper
Top poster
Content Creator
Malware Hunter
Well-known
I accidently stumbled across v19.00 of their product, being an active user of v18.00.
Across their Facebook page, I learned about their blog article on new Win10 v2004, and that both v18.00 (for existing users) is compatible, but shall be updated and PC rebooted before installing Win10 v2004, and for new users, v19.00 shall be freshly installed.

I updated the software yesterday, I wasn't offered v19 yet.
It's not advertised yet.
You can download it from their webpage.
As for Internet Security v19.00, I cannot spot a difference apart from the GUI, however I'm not sure whether the WiFi scanner was in v18.00 also.
Clicking on the buttons, it opens the well known sub-menus.
(
User Feedback - Quick Heal Antivirus Pro v18.00 - A review by Der.Reisende
)
Anti-Keylogger is off by default like it was in the previous versions, I highly recommend turning it on.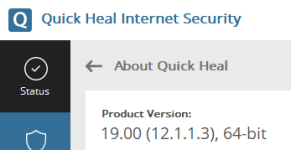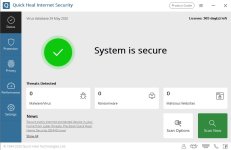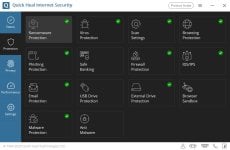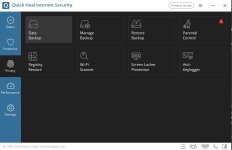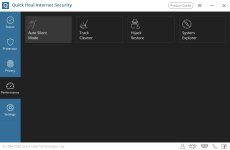 Last edited: