Something In my pc is keep closing my chrome and reinstalling the chrome extension that i removed. The extension is call properties and it track my browser history and it redirect me to urls that i didn't type.
I put the screen shot of it. Anyone have any idea to remove it? I reinstalled the chrome , and it didn't work. i remove all the setting to default and that didn't work. I really don't want to reinstall the whole pc because i have too many applications on my pc that i don't want to reset.
Please help..
Bellow is the image of the chrome browser wth extension call Properties that i can't get rid of.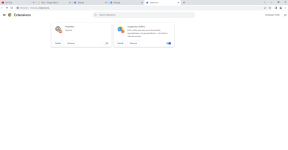 Last edited by a moderator: