Level 73
Thread author
Verified
Honorary Member
Top Poster
Content Creator
Well-known
According to last year's statistics, WhatsApp is one of the most popular mobile messengers around the world. A huge audience of the application attracts impostors and leads to the growth of WhatsApp scams. Although the company is constantly adding new features for more privacy and protection, scammers are also developing new ways to defraud WhatsApp users.

We did research, analyzed the types of the latest WhatsApp scams and collected up-to-date information in this article. So, let's get started and find out how you can protect yourself while using WhatsApp.
Most common kinds of WhatsApp scams

Malicious links
Identity scam
Verification scam
10 most common WhatsApp scams in 2023

Tech support scams
False identity or the "Hi mum" scam
Close friends or loved ones in an emergency
Verification code scam
Romance cryptocurrency scam
WhatsApp Gold scam
Gift cards and surveys
Lottery WhatsApp scams
QR code WhatsApp scams
Call forwarding WhatsApp scams
How to prevent WhatsApp Scam

Now you know how to track a scammer on WhatsApp and protect yourself from being the target of scammers. Use the following tips to secure your account, your device, and your personal data:

Download and update WhatsApp only in official stores — Google Play and App Store. Windows users can download the application on the official website.
Never send a verification code from WhatsApp to anyone.
Avoid following suspicious links and downloading files, especially from unknown phone numbers.
Get in touch with customer service. The best way to verify the legitimacy of any received suspicious information through WhatsApp is to contact the company directly.
Don't respond to messages asking for money. This advice applies to all types of fraud, not just WhatsApp scams.
Check your WhatsApp account privacy settings. You can manage who can see your profile photo or status, for example, everyone or only your contacts.

If you receive a message that looks suspicious or sounds too good to be true, don't tap, share, or forward it. The best you can do to avoid WhatsApp scams is to report the message, block the sender, and delete the message.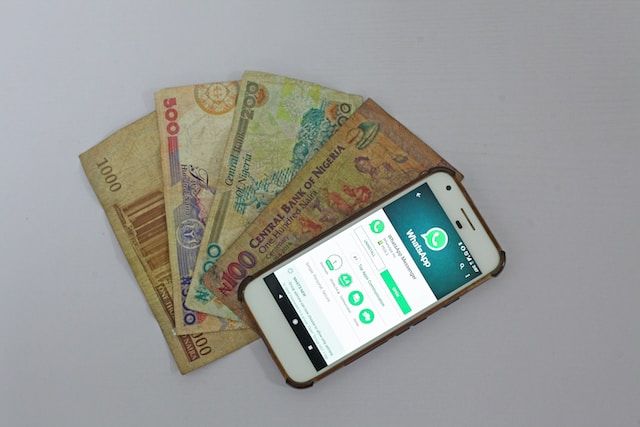 Learn what types of scams there are, why scammers use WhatsApp, how to track a scammer on WhatsApp and protect your data.
adguard-vpn.com