Level 74
Thread author
Verified
Honorary Member
Top Poster
Content Creator
Well-known
Everyone knows ChatGPT, an AI chatbot based on OpenAI's latest model, GPT-4. But beyond OpenAI's own products, GPT-4 has been integrated into many applications and services, from learning and payment apps to Microsoft's Bing AI and now ad blocking.

A Chrome extension with a rather straightforward name GPT-AdBlocker was

launched in April this year on Product Hunt

. It is

developed by a company called In5 Tech, based in Dubai, UAE

. The extension claims to use GPT-4 technology to block all kinds of trackers and ads, including sponsored content inside YouTube videos that your typical ad blocker cannot block. The GPT-AdBlocker team describes the extension as

"the ultimate all-in-one solution."

As far as its accuracy goes, they say it's

"very accurate"

in detecting ads in videos but

"some errors" may creep in

. So far, the extension is available only for Chrome, but the team behind it plans to deploy it to

"multiple other browsers."

Intrigued by the new kid on the block, and the AI-powered one at that, we decided to give it a try.
The emergence of an AI-powered ad blocking extension is an intriguing and a potentially transformative development in the field. The goal of the extension is to detect and remove sponsored segments from videos, and it does that, but not all of them, and not completely. Sometimes it leaves "leftovers" of sponsored ads, sometimes it cuts the video rather crudely. Sometimes it works nearly perfectly, but rarely.

The approach is interesting and will shape the future of ad blocking to some extent. AI is permeating all areas, and ad blocking, like ad creation, is no exception. However, the current implementation of this technology, exemplified by the GPT-AdBlocker, falls short of providing a reliable and comprehensive solution. Moreover, while the integration of AI into ad blocking is promising, it's possible that even with additional fine-tuning it won't be a panacea for all ad-related challenges due to the intricacies of content creation.

In cases where sponsored segments or product placements are seamlessly embedded into a video, GPT-AdBlocker may render the content unwatchable. For example, content genres such as makeup tutorials (or any type of tutorial) can suffer significantly when key segments are omitted.

Nonetheless, AI is already impacting the advertising industry, and it's only natural that the ad blocking industry will take advantage of its capabilities. The debate is not whether we should use AI, but rather how we should use it.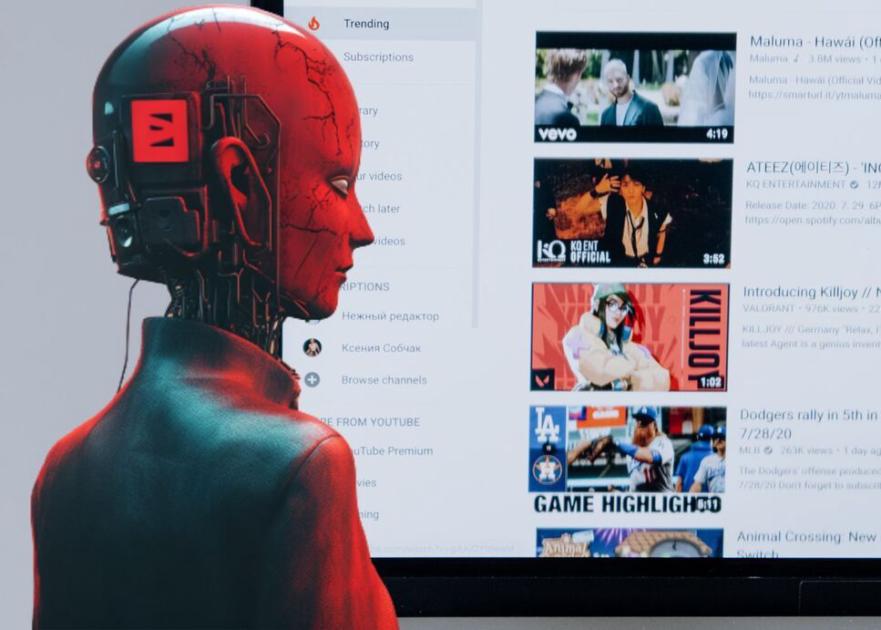 AI has been widely used in applications to streamline and improve their work — but what about ad blocking? We tested an AI-powered ad blocker and come to you with the results.
adguard.com