Level 59
Thread author
Verified
Helper
Top poster
Content Creator
Well-known
Introduction

This is the second half-year report of our Business Main-Test Series of 2021, containing the results of the Business Real-World Protection Test (August-November), Business Malware Protection Test (September), Business Performance Test (November), as well as the Product Reviews.

Please note that the results of the Business Main-Test Series cannot be compared with the results of the Consumer Main-Test Series, as the tests are done at different times, with different sets, different settings, etc.

Test Procedure

The test series consists of three main parts:

The

Real-World Protection Test

mimics online malware attacks that a typical business user might encounter when surfing the Internet.

The

Malware Protection Test

considers a scenario in which the malware pre-exists on the disk or enters the test system via e.g. the local area network or removable device, rather than directly from the Internet.

In addition to each of the protection tests, a

False-Positives Test

is conducted, to check whether any products falsely identify legitimate software as harmful.

The

Performance Test

looks at the impact each product has on the system's performance, i.e. how much it slows down normal use of the PC while performing certain tasks.

To complete the picture of each product's capabilities, there is a

user-interface review

included in the report as well.

Some of the products in the test are clearly aimed at larger enterprises and organisations, while others are more applicable to smaller businesses. Please see each product's review section for further details.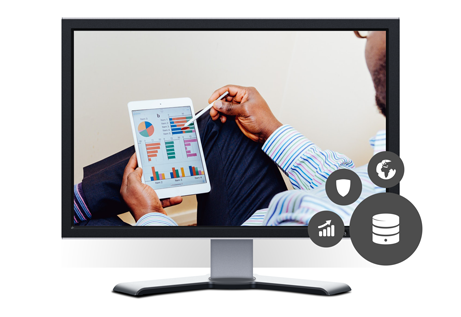 The second part of the Business Security Test 2021 for August to November has been released, containing Real-World Protection, Malware Protection and Performance Test results as well as product reviews.
www.av-comparatives.org
PDF Download: