Moderator
Thread author
Verified
Staff member
Malware Hunter
Well-known
The latest stable version for F-Secure on PC have been updated to 18.0. The update should happen automatic. Otherwise please test the " Search for updates " option. Update information also found in the local UpgradeMessages folder.
At the moment their change/release log page hasn't been posted, but I'll add that as soon it happened. First notable change is the main window. The main icon itself stays the same as with previous stable versions.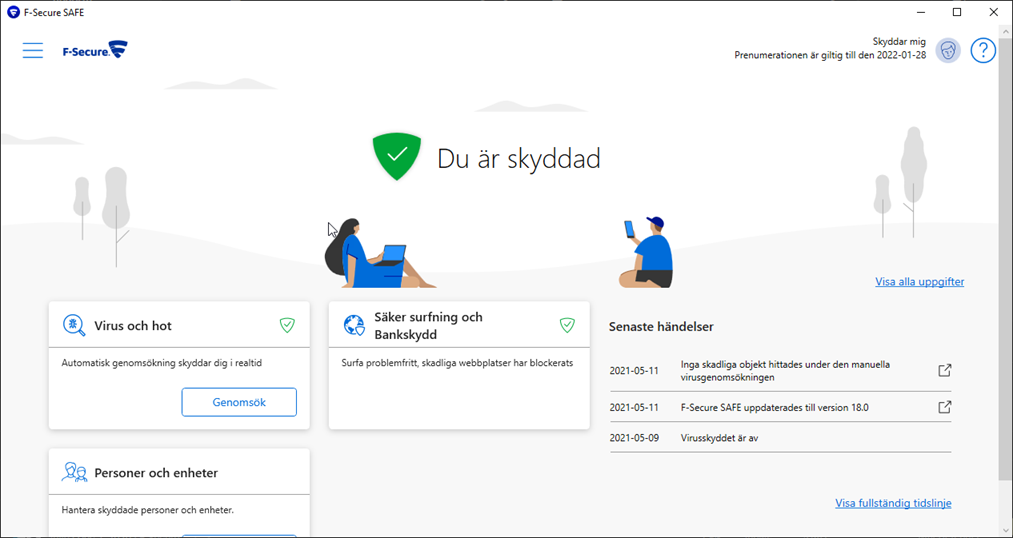 The setting page, scan window etc, is the exact same as before. This main window is possible to re-size, but for now it doesn't stay in that size if closed and opened. That is hopefully something fixed in a upcoming update. Access to the settings menu is now available via more options. The line menu ( hamburger menu ) in the top left corner. Clicking directly on the text " Virus and Threats " or " Secure Browsing & Banking ". As usual also available via a right click on the main icon in the taskbar.
I like that they removed the scrolling stat info from the main window. This cartoonish view, will take a while to get used to, but I also don't sit and stare at it anyway. Other so called graphical changes does improve and help the general user experience. The automatic description info that happens when hoover with the mouse pointer over certain options, is one good example.