Microsoft Store is an online portal for "vetted" Windows Apps for Windows 10 PC, Hub, Mobile and Xbox users.
Here are Windows Apps that I have discovered that appear to be suspicious or linked to a larger campaign to spread mediocre or spam apps. They use familiar terms to reputable vendors such as Safari, Chrome, Opera and Firefox to deceptively trick users into downloading their Apps.
Disclaimer: I have no proof to claim they're malicious, but do appear suspicious in ways they're distributed (ie. App name, Description and Reviews) on the Microsoft Store for Windows Apps (Windows 10).
Firefoxus by Neo-n
Code:
microsoft.com/en-gb/p/firefoxus/9n1g1vn0qth9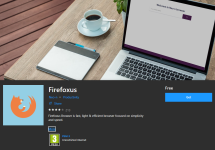 Neo-n Browser by Neo-n
Code:
microsoft.com/en-us/p/neo-n-browser/9n1g1vn0qth9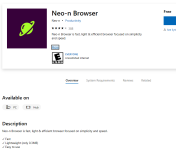 I suspect this is their Custom Google Search, but appears blurred upon visiting.
Image:
Searched with Bing.com
Changing
data-blur
to
false
, you'll see a partially functioning site (only the search works).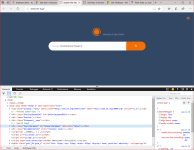 Using their Custom Google Search, my results are severely limited to just ~5% of what Google shows.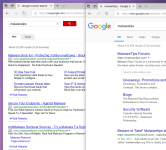 1 search by DigiDream
Code:
microsoft.com/en-us/p/www-browser/9nbrxt6w7hzt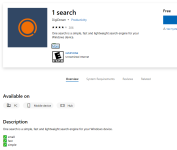 Operatics Mini Search by DigiDream
Code:
microsoft.com/en-us/p/operatics-mini-search/9n7f9h11t11c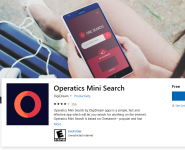 Last edited: