Level 12
Thread author
Verified
Top Poster
Well-known
Found these articles surprising, I was aware of Controlled folder access for years and it seems many windows users were not. Since the Windows OS has the highest amount of Ransomware attacks globally it maybe a good idea to have this protection feature enabled.
Windows 10 comes with its own baked-in antivirus solution called Windows Defender, and it is enabled by default when setting up a new PC. At the very least, that affords you some basic protection against the many malware threats out in the wild. But did you know there is an added optional layer that can keep your pictures, videos, work documents, and other files safe in the event of a ransomware infection? The caveat is that you have to manually enable ransomware protection in Windows 10.

Or more specifically, a feature called 'Controlled folder access.'

A big hat-tip to Forbes for pointing this out, because this is not something I was aware existed. To enable it, type 'Ransomware protection' in the Windows search bar, or take the long way by navigating to Settings > Update & Security, click on Open Windows Security, click on Virus & threat protection, then scroll down and click on Manage ransomware protection.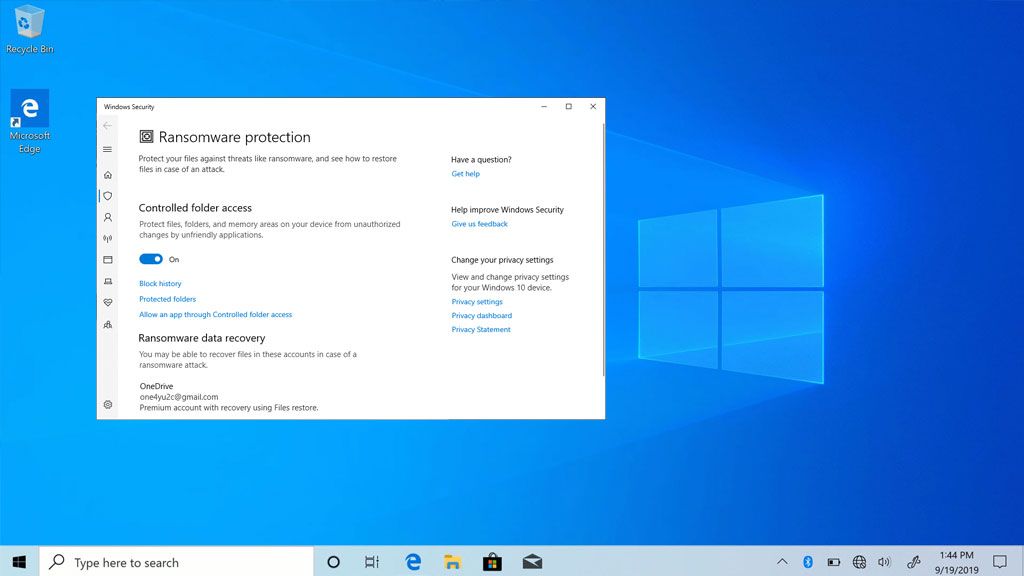 Turns out there is a mechanism in Windows Defender that can protect your files from ransomware.
www.pcgamer.com
Are you protected? Windows ransomware protection basics


Unbeknownst to many consumer users of Windows, Microsoft offers built-in ransomware protection as part of Windows Defender, found under Virus & Threat Protection.
Windows 10 ransomware protection remains the first line of defense for consumers using Windows in 2021.
www.forbes.com
Last edited: