Level 74
Thread author
Verified
Honorary Member
Top Poster
Content Creator
Well-known
We're always talking about how convenient it is to use an AdGuard account:
To use your AdGuard or AdGuard VPN license on multiple devices, you can just log in to AdGuard apps with your credentials
In your account, you can manage your licenses for all AdGuard products
You can also add an extra layer of security by enabling 2FA in your account
Now, we're introducing you to the renewed AdGuard account that offers even more reasons to use it: it's more stylish and user-friendly and has new nice features.
Activity
Here's a feature we haven't had before. On a separate screen you can see what happened to your account, licenses, and products: purchases, email changes, new releases, subscription renewals, etc. We'll let you know if the VPN traffic or DNS requests are about to run out and suggest further steps. Be sure you won't miss anything!
Settings
In this section, you can choose the preferred language for your account and emails, specify what emails you'd like to receive from us, and set up 2FA for extra security.
Transparency is one of our core values, so we're always ready to provide you with details on the data we store about you — you can download it by selecting
What data AdGuard stores about users
.
In Settings, you can also delete your account, but… you know…
Licenses
You can quickly discover which license-related actions are available, such as extending or upgrading a subscription, changing your payment method, and more.
And if any error occurs, you'll see what you can do to fix it.
We now provide trial licenses for all of our products by default, so you may get acquainted with all of them without having to visit each product's website separately.
Purchases
We've enhanced this section to make it even easier to keep track of purchases, renewals, and upgrades.
To help you save time if you need to contact support, we've added purchase dates and receipt links. Now transaction errors are also displayed, so you can be certain that your subscriptions are in order.
Products
For those who are new to AdGuard, this section provides the descriptions and links to all AdGuard products so you can choose the ones that best suit your needs.
And if you're already actively using AdGuard Ad Blocker, VPN, or DNS, you can manage devices you use them on and view license options.
Try it out
The new AdGuard account is already available at
my.adguard.com
.
Log in or sign up and share your feedback with us — it's always welcome.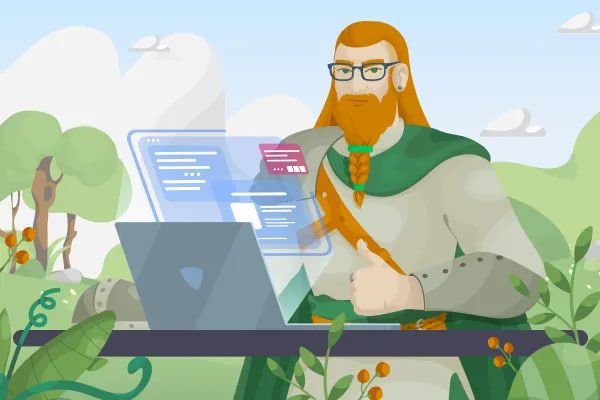 Your AdGuard account is a storehouse of useful data: in it, you can manage licenses, update security settings, keep track of purchases, and view product and device activity.
adguard.com