I can confirm the feature is there in the 2020 version because I got a prompt to immunize the usb...but sometimes the alert does not show
This it seems a bug! But we should not make it a big deal.
Is it still using 500MB of RAM idle?
No around 200MB sometimes a little higher but the average is around 200
Isn't startup optimiser part of the Total Security Version?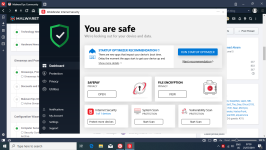 So what's this?