So no, not a waste of time for most of us...so please think more before stating crap...
Listen bud, he was asking our individual opinions, which I stated MINE dealing with MY CASE.
What is your preferred backup software?
Now

I

do not back anything up except what people throw into Sync.com folders on computers, and photos from Android Phones, that's automated and Sync.com is very secure. Backing up more than this is a waste of time and resources

since I can

refresh/reset a Win10 machine in under 30 minutes.
I wasn't referring to anyone whatsoever, as this obviously wouldn't apply to many people, I've streamlined my setups. Which was my point.
so please think more before stating crap...
Please do.
PS: Since I have a fairly good internet connection;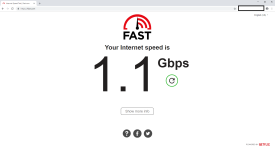 Keeping stuff in encrypted cloud storage makes the most sense for me. Obviously that wouldn't apply to everyone either.
Last edited: