Level 35
Thread author
Verified
Top Poster
Well-known
I already shared a test tool like that from HitmanPro.Alert some months ago. This one can be used to test your AV's protection against Ransomware, credential theft and exploits. Not sure if it's working for Sophos products exclusively but I still wanted to share it for the ones interested. As I am using Sophos Home Premium at the moment I was able to get a few blocks. Here an example:
Memory exploit (Data Execution Prevention):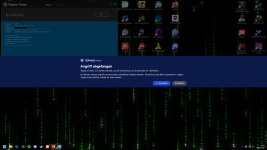 The test tool is more advanced than the HitmanPro.Alert test tool and is a little bit newer. Last version seems to be from 2019.
Download page:
https://www.hasslinger.com/downloads/sophos/SophosTester-v3217.zip
Feel free to share your results!