Level 33
Thread author
Verified
Top poster
Content Creator
Well-known
One day. Two big Vivaldi browser releases
Vivaldi 3.0 arrives on your Windows, Mac and Linux computer with new Tracker blocker, Ad blocker, Clock and more. First Vivaldi Mobile release now available on Android. Includes new Tracker Blocker, Ad Blocker, Tab bar and more
Today we take a giant leap forward. Vivaldi 3.0 arrives on your computer and the much-awaited final version of Vivaldi launches on Android devices.

As we navigate the difficult times of the pandemic together, the browser becomes center stage.

Now that people are spending a lot more time online, we are doubling down on giving you a browser that protects you from trackers, blocks unwanted ads, and provides you with more useful features than any other browser.

Both the desktop and mobile versions come with built-in privacy tools – Tracker and Ad blocker.

With the Tracker blocker, we are incorporating DuckDuckGo's Tracker Radar for easy and effective protection from web trackers.

On the desktop, we continue to add rich features including a unique clock, improved spatial navigation, and countless customisation options.
Packed with unmatched features, the mobile browser launches with a native Ad blocker – the most requested feature for Android – and tracking protection for uninterrupted browsing, privacy, and speed.
Read More on Blog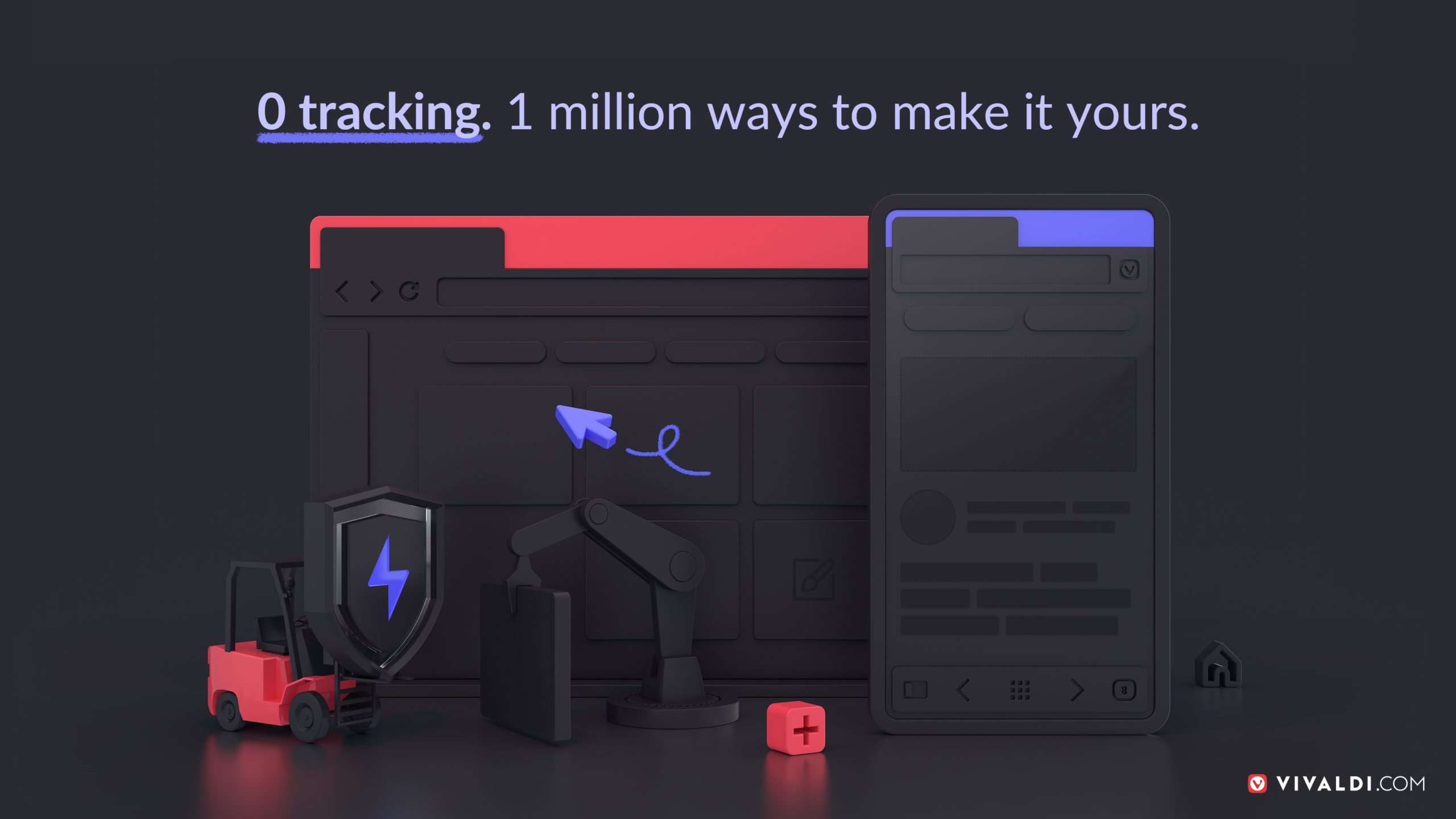 Vivaldi 3.0 arrives on your Windows, Mac and Linux computer with new Tracker blocker, Ad blocker, Clock and more. First Vivaldi Mobile release now available on Android. Includes new Tracker Blocker…

vivaldi.com
Desktop and Mobile Changelog
A detailed change log of every bug fix and new feature that has been added to Vivaldi between versions 2.11 and 3.0

vivaldi.com

Desktop Changelog


New features
[New][Blocker] Tracking and ad blocker (VB-46272)
[New][Status Bar] Clock utility (VB-18701)
[New][Spatial Navigation] Re-implement the feature
[New][macOS] Option for automatic, silent updates on next start (VB-20993)
[New][Popout Video] Add a setting to disable (VB-63456)
[New][Popout Video] Add video progress bar (VB-65187)
[New][Popout Video] Seek forward and backwards using cursor (arrow) keys (VB-65796)
[New][Settings] Allow sorting of saved passwords list (VB-4820)
Mobile Changelog


Blocker
[Blocker] Add basic tracker and ads blocking statistics VB-65197
[Blocker] Add support for automatic element hiding VB-65689
[Blocker] Tracking blocker VB-46272
[Blocker] Tracking and ad blocker UI VB-58950
Bookmarks
[Bookmarks][Notes] Make it possible to delete all items from trash (VB-56624)
[Bookmarks][Notes] Select all menu item added VB-64206
Settings
[Settings] Add an option 'Always Show Desktop Site' (VB-59366)
[Settings] Add scroll indicators to Speed Dial and Tab switcher (VB-55260)
[Settings] Add setting to hide status bar VB-63717
[Settings] Make it possible to choose small or large Speed Dials VB-62490
[Settings] Swipe to close tabs (VB-57094)
Start Page
[Start Page] Add back arrow to Speed Dial sub-folder indicator VB-62863
[Start Page] Add dragging item on top of other item to create a folder in Speed Dial VB-59061
[Start Page] Add "Drag Speed Dial to folder" to add item to folder VB-59060
[Start Page] Add sub-folder indicator in Speed Dial VB-62300
[Start Page] Add popup menu to add folder or Speed Dial for Speed Dial plus button (VB-57631)
[Start Page] Drag Speed Dials around to change order (VB-57995)
[Start Page] Drag Speed Dial on folder indicator to move out of it VB-62464
[Start Page] Make it possible to edit and delete Speed Dials (VB-57597)
User Interface
[UI] Landscape view panel VB-59800
[UI] Implement tabs for Phone UI VB-62382
Chromebooks
[Chromebooks] Make Vivaldi work on Chromebooks (VB-59995)
Other fixes
Upgraded Chromium to 81.0.4044.114
Updated translations
Last edited by a moderator: